Software
Microsoft Office 2019 Home and Student (Instant Delivery)
Authorised Microsoft Partner
Click here to check our Microsoft authorisation.
Instant Delivery
You will get your download info and key instantly.
Hassle Free Returns
No questions asked, 30 days return policy.
VERSION FOR WINDOWS.
YOU CAN BUY MAC OS VERSION HERE
Delivery of Microsoft Office Home and Student 2019 Installation & License – Digital Delivery.
You will get your download info and key instantly.
Download from the Microsoft server. This step guarantees product authenticity.
Permanent lifetime license, not a subscription.
Valid for 1 activation on one PC, not transferable.
Product is for Windows 10. NOT FOR MAC OS.
With Microsoft Office Home and Student 2019 you are in a perfect position to handle all your office tasks fast and professionally. You receive the well-liked Office applications Word, Excel, PowerPoint in the latest version and in a new modern look. Need to prepare serial letters, create presentations or manage your emails? Want to keep an eye on your appointments? Buy Microsoft Office 2019 Home and Student and it will assist you.
The user's connection through cloud service is the core of Microsoft Office Home & Student 2019. Data files can be accessed, worked and shared from anywhere. The office applications itself are developed to accompany and support you the best way through your everyday tasks by offering you efficient editing options and a sophisticated help function. Though at first sight the single programs in Microsoft Office Home and Student 2019 seem to have changed minimally, some new functions have been added.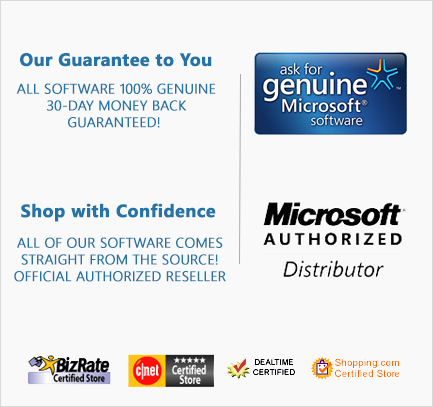 Word
Create and share professional-looking documents with state-of-the-art editing, reviewing, and sharing tools. The new Design tab provides quick access to features, and Smart Lookup shows relevant contextual information from the web directly inside Word.
Excel
Analyze and visualize your data in new and intuitive ways with a fresh user interface plus your favorite keyboard shortcuts. Leverage features like Analysis Toolpak, Slicers, and Formula Builder to save time, so you can focus on insights.
PowerPoint
Create, collaborate, and effectively present your ideas with new slide transitions and an improved Animations task pane. Threaded comments alongside your slides help you incorporate feedback into your presentations.
Your stuff anytime, anywhere
Sign in to Office 2019 and use OneDrive to easily access your recent documents on any device with seamless integration.
Requirements
Required Processor
1 gigahertz (Ghz) or faster x86- or x64-bit processor with SSE2
Required Operating System
Required Memory
1 GB RAM (32 bit); 2 GB RAM (64 bit)
Required Hard Disk Space
3.0 GB available disk space
Graphics
Graphics hardware acceleration requires a DirectX 10 graphics card.
Multi-touch
A touch-enabled device is required to use any multi-touch functionality. However, all features and functionality are always available by using a keyboard, mouse, or other standard or accessible input device. Note that new touch features are optimized for use with Windows 8 or later.
Additional System Requirements
Internet functionality requires an Internet connection.
Microsoft account required.
Common Questions
Q. Will I get a download link to the application?
A. Yes, you will get a download link.
Q. Is this a permanent or subscription-based license?
A. This a one-time payment for the permanent license.
Q. Is this a trial key or will the key ever expire?
A. No, this is not a trial key. The key will never expire.
Q. When will i get my purchased product shipped or get the download info?
A. You will get your download info and key instantly after a cleared payment and there's no disc to worry about. Need to reinstall? No problem, just download it again.
Q: Can I verify the keys through Microsoft's Window Genuine Advantage (WGA)?
A: Yes, the key will pass WGA as the key is issued directly from Microsoft.
Q: Can I update the products after activating them?
A: Yes, you can update the applications after activating them.
Q: Can I seek Microsoft customer care help if needed in future?
A: Yes, you can get support directly from Microsoft.
Q. Does the keys works on 64 bit Operating system?
A. Keys works on both x86 (32bit) and x64 (64bit) versions of Windows.
Q. Can I use the key after formatting on the same computer?
A. Yes, you can use the key to activate Office on the same computer.
Q. Are these keys region specific?
A. No, these keys works WORLDWIDE.